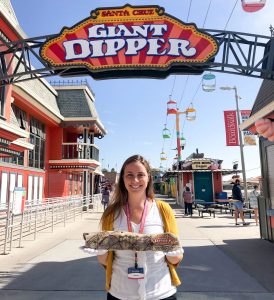 In celebration of American Archives Month, we asked people to submit their questions about Boardwalk history on our social media channels. As company archivist, I've been answering those questions on Facebook, Instagram and Twitter and today I'm guest blogging to answer one final question and to give you a peek behind-the-scenes of the Boardwalk Archives.
Your Questions Answered
"My great grandfather started coming to Santa Cruz in the early 1900s. I was told there were tents for rent by the San Lorenzo River. Any pictures or information about this would be appreciated." – Randy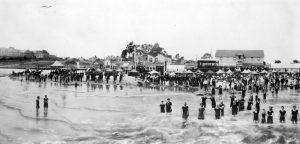 Beach bathing has a long history here in Santa Cruz. From the mid-1860s to 1903 Main Beach was home to a number of bathhouses. Beach visitors could step into a portable bath shed, provided by a bathhouse operator, to change into their bathing attire. One of the operators, John Leibbrandt used his horses to pull his sheds down to the surf line at daybreak and pull them back up at dusk.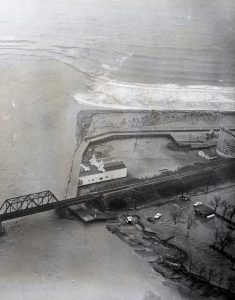 Most of the activity occurred around the area we now call the Cocoanut Grove and Neptune's Kingdom. However, there was also activity along the San Lorenzo River. People swam, fished and boated in the river. The River Park area of the Boardwalk, at its height of popularity in the 1920s and '30s, was home to the River Bath House. That facility included lockers, dressing rooms, and showers to serve the people wanting to recreate in the calmer waters of the river. This location was also the site for a number of cottages that people could rent during their visits to the beach.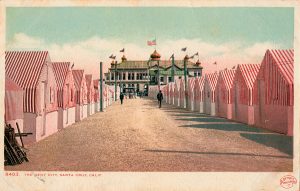 From 1903 to 1907 Tent City occupied the area that is now the Main Parking Lot. The wood and canvas tents provided visitors with accomodations so they could extend their stay at the beach. Maybe your great grandfather was remembering one of these. I hope this quick history and few photos help bring more context to your family's memories.
Archival Processing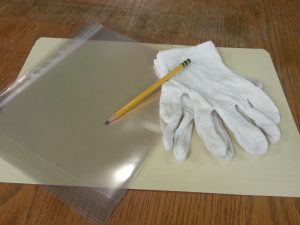 Many people also asked about the training I received in order to land the job of Archivist for the Boardwalk. The very short answer is that I was exposed to archives while at San Jose State University earning my Masters in Library and Information Science. You can learn more by reading my American Archives post from last year where I elaborate on that process. But now I'd like to share some of the archival practices that are used to preserve our collections.
One of my favorite parts of the job is 'processing'. This includes organizing the physical collection to make it more accessible while ensuring the collection is stored in a way that everything lasts as long as possible. While studying preservation in school I was intrigued by all of the things archivist need to consider in order to stabilize the items in their collections.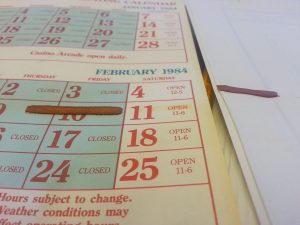 We can never stop the natural aging process, but with thoughtful consideration of environmental factors we can slow it down. Deterioration of archival collections is affected by a number of factors: temperature and humidity, light, storage containers, fasteners, adhesives, and the natural characteristics of various materials to name a few. Knowing about these factors has changed the way I look at staples, paper clips, rubber bands and adhesives and the way I create and keep information.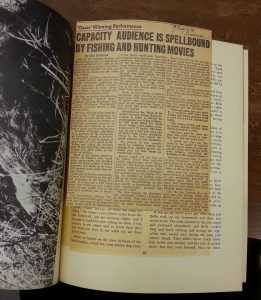 Before becoming an archivist I didn't think twice about stapling a document or putting photos in scrapbooks, but after years of working with archival collections I have seen how rusted staples and paper clips stain and weaken paper; how old rubber bands stick to paper but also disintegrate in your hands; and how adhesives cause discoloration and lose their stick resulting in potential loss of valuable information. I also see, time and time again, how the simple act of putting the date on a document can make a huge difference to a future researcher!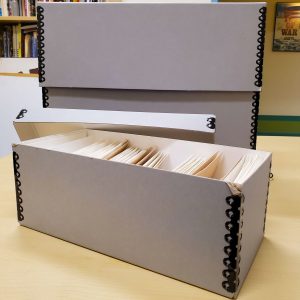 In our archival setting we have dedicated storage areas that are temperature controlled to keep the collections cool and prolong the useful life of the items. The acidic quality of paper and the ability for the acidity in one item to transfer to another is combated by using acid-free archival folders and boxes and separating types of materials when possible. We also pay attention to the way in which we handle the materials by wearing gloves to prevent oils from the skin from transferring to the items. As well as, reducing handling as much as possible by creating digital copies of items to take the place of the original for research purposes. That way the information can still be used but the original can remain safely stored away.
When most people think of the Boardwalk Archives they think of the history of this place and the people, but there is so much more that goes on behind-the-scenes to ensure that the stories of the place and the people are preserved for decades to come.