For this month's blog, with a nod to American Archives month, we would specifically like to highlight the various history resources we provide on-site and online. Take a look and you may just learn something new!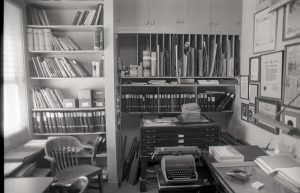 Never A Dull Moment Blog
If you are reading this, you're already aware of one of our most valuable storytelling platforms–the Never a Dull Moment Blog. Take a peak back in the article archives to read unique stories of the past by a series of authors with decades of experience working on "the 'Walk."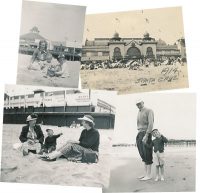 Boardwalk Memories
Join in the storytelling by submitting your own Boardwalk memory on our Boardwalk Memories site. You can also peruse the stories and images guests have submitted over the years. The guest experience is at the core of the Boardwalk's history and your stories and photos bring our history to life.
Boardwalk Interactive History Timeline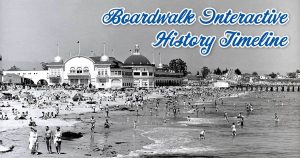 Take a scroll through Boardwalk history with the newest feature on our website, an interactive timeline. From the bathhouses of the late 19th century up to the most recent development project in 2017, explore key moments in our history through text and images from our archives.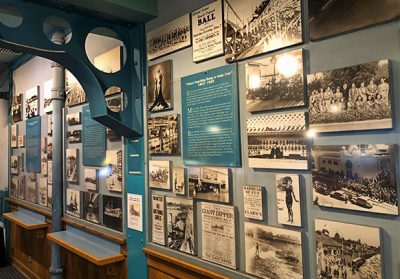 Boardwalk Historium
When you visit the Boardwalk be sure to stop by the Historium on the second floor of Neptune's Kingdom. This free exhibit includes photographs and memorabilia from the Boardwalk's first 100 years.
Historic Walking Tour Signs and Brochure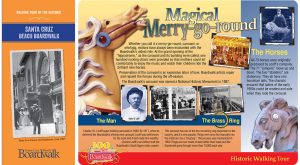 As you enjoy a visit to the Boardwalk, keep an eye out for a series of 20 interpretive signs displayed throughout the park giving quick snippets of the Boardwalk story. The locations of these signs are mapped out in our Historic Walking Tour brochure.
Recently updated, this free, downloadable PDF can be printed prior to your visit or accessed on site via a smartphone. Follow the self-guided tour from one end of the Boardwalk to the other or check it out while waiting in line, enjoying a snack, or taking a break on one of our commemorative benches to learn fun facts about the Boardwalk and Cocoanut Grove.
History Tour Activity Workbook
The History Tour Activity Workbook, designed for students and school groups, provides an interactive introduction to the Boardwalk and its place in California state history. The activities in this free, downloadable PDF can be done before, during, or after a visit to the park.
Behind-the-Scenes Tours through Santa Cruz Parks & Recreation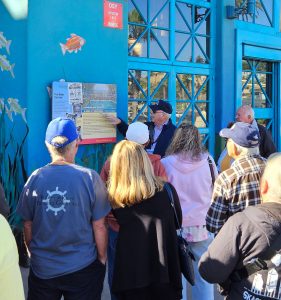 This month we brought back our popular Behind-the-Scenes Tours offered through the Santa Cruz Parks & Recreation Department. These tours, led by Ted Whiting III and myself, explore the Boardwalk's past and present, illuminating the story of a park that has come to mean so much in the hearts and minds of generations of guests. Participants must register through the City with fees benefiting the Parks & Rec Department. Sign up for the Big Kahuna Newsletter to be alerted to the next dates in the spring.
Happy American Archives Month!
Jessie